Nobody wants to think about their heating system breaking down on the coldest night of the year, but it always seems like that's what happens. Wouldn't it be nice to know there's a contractor you can trust with the heating repair in your Baroda home? There is – Boelcke Heating & Air Conditioning. We can help you get the heating repairs you need for the comfort and safety of your family.
You can trust our talented team of technicians to help you get the heating repairs you need for your Baroda home. They'll check out your system to correctly identify the issue, and then will provide all the services necessary to get your heating system up and running again. If, unfortunately, repair services are not feasible, they'll discuss your options with you and help you get a new heating system installed if needed.
Ready for a consultation or need more info?
Contact Boelcke at (269) 429-9261 or complete the short form below and a representative will reach out to you.
What do our Customers Think?
"Never Been Disappointed"


"I have had our heating and air conditioning service done by the Boelcke team for many years. I have never been disappointed. I have also had my furnace replaced and a new air conditioner installed. We have been very satisfied. However, it is the relationship that we continue to enjoy with the whole Boelcke team that we appreciate the most. Yesterday it was Ben who visited us. Send him back any time. He, like the others, fit right in. Thank you."
Nick N. | Local Resident and Facebook Reviewer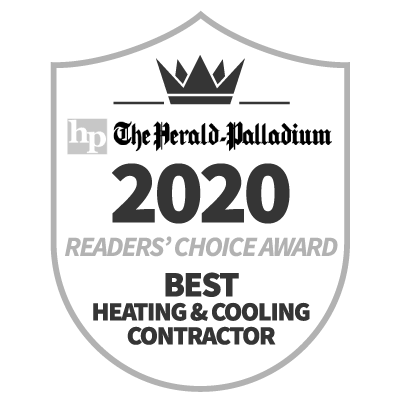 Boelcke review scores as of 5/8/22
Count on Boelcke when you need heating repair for your Baroda home.
Boelcke Heating & Air Conditioning is pleased to provide you with the heating repair needs of your Baroda home, and as a full-service contractor, we can help you with all of your heating needs. In addition to heating repair services, we're pleased to provide our customers with these additional heating products and services: