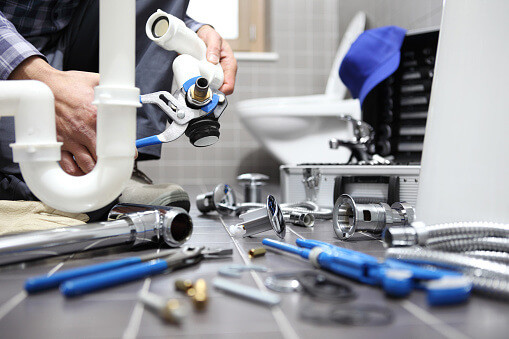 When you need quality plumbing services for your Stevensville home, you should know you can count on Boelcke to meet your needs. We proudly offer the best in plumbing solutions for you and your family. Whether you need help with a leaky faucet, or a complete plumbing overhaul, Boelcke will be more than happy to help.
Our experienced plumbing technicians are able to assist with all types of plumbing installation, repair and replacement services. They'll help you with indoor plumbing needs such as sinks, tubs, toilets, water heaters and more. Plus, they can help with services outside your Stevensville home, such as water and sewer main repair and replacement. Not to mention, we're able to assist with your additional plumbing needs, including water softeners, disposals, sump pumps and filtration.
Choose Boelcke for the plumbing needs of your Stevensville home.
When you work with Boelcke, you'll have access to our expert plumbing technicians who have been specially trained to meet your needs. We offer a full listing of plumbing services for your Stevensville home, including: