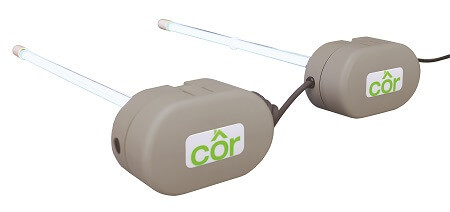 When you're dealing with spores, mold, bacteria and other pathogens in your home's indoor air, it can be unpleasant. Not only can the air have a bad odor, but it can also cause some health concerns, especially for those with respiratory illnesses. When you trust the professionals at Boelcke Heating and Air Conditioning to help, we can install UV lights that will help destroy those pathogens and improve your home's air quality.
Ultraviolet light in the "C" band (UVC) has been used for more than 65 years to kill microorganisms in hospitals, barber shops, laboratories, pharmaceutical plants, and at the nation's Center for Disease Control. Residential ultraviolet units have been independently tested and proved to be effective in the constantly moving air environments of heating and cooling systems, killing mold and bacteria quickly and effectively. The UVC energy attacks the organism's DNA and either destroys it immediately or prevents it from reproducing.
When you need UV lights and more for your home, Boelcke can help.
You can count on the professionals at Boelcke Heating and Air Conditioning to provide you with the UV lights you need, as well as many other indoor air quality solutions. Additionally, we're pleased to offer our customers:
When you need UV lights from a qualified specialist for your home, you can trust Boelcke Heating and Air Conditioning. We can help meet all your home heating needs, large or small. Simply give us a call at (269) 429-9261, and we will be more than happy to assist you.