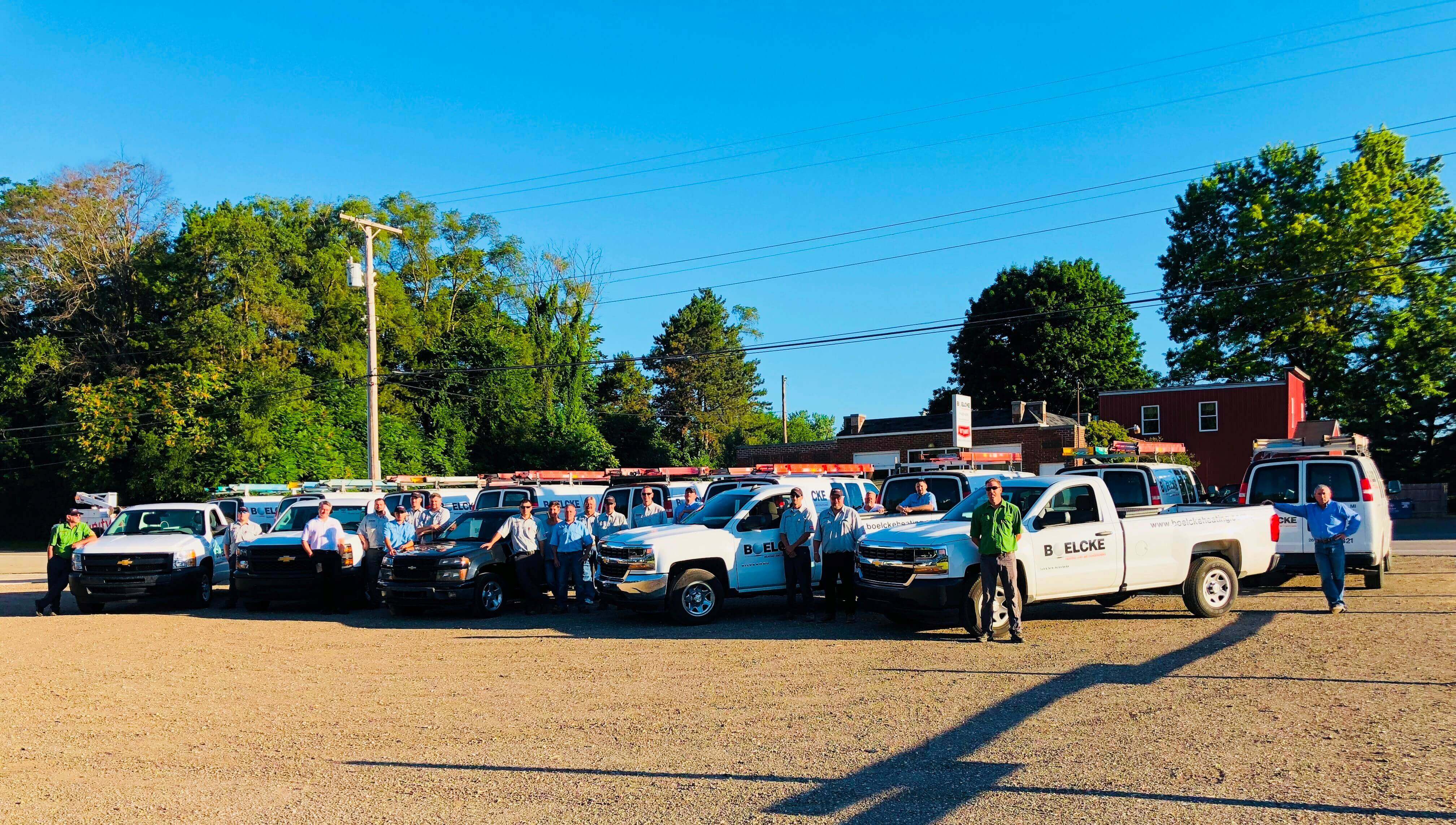 Boelcke Heating and Air Conditioning of Stevensville, Michigan was founded in 1963, and since then has focused on customer satisfaction. Our talented technicians are highly-trained to provide the best possible service in Southwest Michigan.
Boelcke provides complete home comfort products and services, including residential design and installation of complete comfort systems. Additionally, we'll provide you with repair and maintenance on both cooling and heating equipment, as well as air quality products that can help you breathe easier in your home. We're not just heating and cooling, we also provide the areas most trusted plumbing service as well. Our plumbing services come with the same trust and assurance you've come to know with our heating and cooling services.
Throughout the entire process, you will find us to be professional, courteous, and determined to provide you with the best products and services available. We let you know the costs up front, and strive to work within your budget. We thoroughly explain the details of your project to you so you'll know just what to anticipate. And we offer the following written guarantee on all work we do for you:
"If at any time during the first year of installation, you are not 100% satisfied with the performance of the equipment, our service or even our people, we will, within 30 days of your request, remove the system and cheerfully refund the entire amount of the contract."
Boelcke Heating and Air Conditioning is dedicated to providing all of our customers with the very best. Thank you for choosing us for all your home comfort needs.
-- The employees & management of Boelcke Heating and Air Conditioning
Jennifer Nedoba
Admin Assistant
Sandy Dolan
Customer Service Rep.
Jeremy Lawrick
Master Plumber
Tim Tebbens
Plumbing Apprentice