Boelcke Heating and Air Conditioning can Repair Frozen or Burst Pipes. We offer services near you in Stevensville, Coloma, St. Joseph and the surrounding Southwest Michigan Area.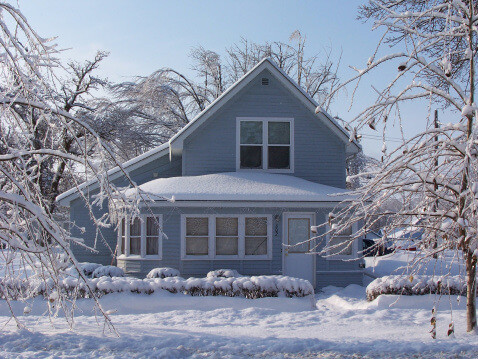 When the winter months arrive in Southwest Michigan, they bring with them snow, ice and cold temperatures. Unfortunately, that also means they can bring frozen pipes – or worse, burst pipes. Frozen pipes need to be taken care of properly in order to prevent a disaster. That means, as soon as you discover your pipes are frozen, you need to call in an expert right away. Fortunately, Boelcke Heating and Air Conditioning can help. We'll take care of your frozen pipes before they burst – or after.
Hopefully, you discover frozen pipes before they burst. If you do, turn off your main water valve right away, and open a faucet so water that melts can easily flow out. Thaw out pipes as best as you can by wrapping them in warm towels and using a blow dryer to keep hot air circulating around the pipes. Then call the experts at Boelcke Heating and Air Conditioning. Our skilled master plumbers can help you get your frozen pipes thawed, and in the unfortunate event of a burst pipe, we can make the repairs needed to your plumbing.

Ready for a consultation or need more info?
Contact Boelcke at (269) 429-9261 or complete the short form below and a representative will reach out to you.
What do our Customers Think?
"Never Been Disappointed"


"I have had our heating and air conditioning service done by the Boelcke team for many years. I have never been disappointed. I have also had my furnace replaced and a new air conditioner installed. We have been very satisfied. However, it is the relationship that we continue to enjoy with the whole Boelcke team that we appreciate the most. Yesterday it was Ben who visited us. Send him back any time. He, like the others, fit right in. Thank you."
Nick N. | Local Resident and Facebook Reviewer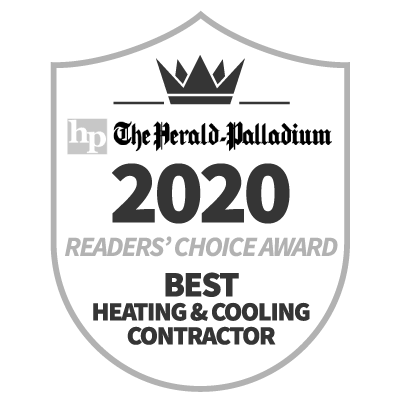 Boelcke review scores as of 5/8/22
Boelcke can help you with frozen or burst pipes, and much more.
When you call in Boelcke Heating and Air Conditioning to help you with your frozen/burst pipe concerns, you'll be counting on the professionals. That's because we're a full-service plumbing contractor offering a complete array of plumbing services and products for your home. In addition to frozen/burst pipe repair, we offer the following in Stevensville and Southwest Michigan:
If you live in Stevensville, Coloma, St. Joseph or the surrounding areas and need plumbing products and services for your home, give Boelcke Heating and Air Conditioning a call at (269) 429-9261. We'll tell you about the different plumbing products and services we offer, and help you find the solution that best suits your needs.