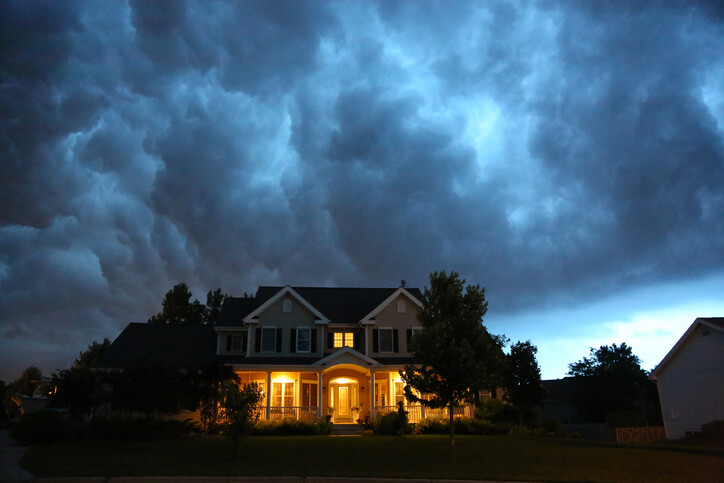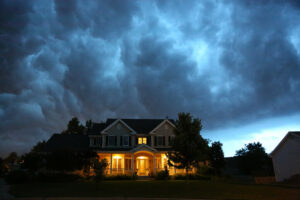 During the later summer months, the weather can turn stormy. Thunderstorms are more likely to roll through, bringing with them heavy rains and damaging winds. As a result, the chance of a power outage becomes higher. It's likely that we've all experienced a few power outages in our lifetime, and while it can be fun for a while to play board games and chat by candlelight, a prolonged power outage can start to cause trouble.
For more information
Call or Click:
Stevensville: (269) 429-9261
Coloma: (269) 468-4321
Ask A Tech
In this article, we'll talk about some of the problems that can occur during an outage, measures you can take, and how Boelcke Heating, Air Conditioning, & Plumbing can help. Keep reading to learn more!
Areas of Your Home Where a Power Outage Can Cause Problems
Power outages can certainly cause inconveniences, such as no internet or no phone. However, there are certain areas in your home where power outages can actually cause some expensive damages, or can even be dangerous. Below, we'll talk about some things you should be on the lookout for during an outage, and steps you can take to stay as safe as possible.
Sump Pumps: If your home relies on a sump pump to keep water out of your basement, it can't operate during a power outage. And that can be the time when you need it most, as power outages are often accompanied by heavy rains or other wet weather. If your basement floods, it can be dangerous to enter. Never try to use any appliances, outlets, or fuse boxes until they've been evaluated by an electrician.
Appliances: In today's world, many appliances operate via microprocessors, which are essentially tiny computers. Because of this, they are more sensitive to fluctuations in voltage and can be damaged during a power outage. As such, you'll likely want to unplug any major appliances, such as washing machines, dryers, and dishwashers, until the power is restored.
Food Spoilage: When the power is out for a prolonged period of time, it can cause the food in your refrigerator or freezer to spoil – and that can be very costly. Usually, food is safe in the fridge for 24 hours, and in the freezer for 36 hours – as long as you keep the door closed. If you're unsure of your food's safety, you should not eat it.
Medical Equipment: Some people rely on medical equipment that requires electricity to operate. If someone in your household does, you'll want to make sure you have a backup power supply, such as a generator. You may also want to identify safe places that may have access to backup power, such as your local school, fire department, or hospital, where you can take your family member in need during an emergency.
Heating and Cooling Equipment: Like your other major appliances, many of today's air conditioning systems and furnaces also use microprocessors. And they have components that can be damaged by the power surges that often occur at the end of an outage. As such, it's usually a good idea to turn off any heating or cooling equipment when the power goes out.
Can a brownout cause problems, too?
Brownouts are when electricity is still flowing into your home, but at a lower volume than usual. You may notice that any incandescent bulbs you have are still providing light but at a much lower level. Brownouts can wreak havoc with sensitive items like computers and laptops, so to be on the safe side, you should unplug them during a brownout, especially if you don't have a backup generator. You'll also want to turn off any non-essential home appliances.
Can Boelcke help prevent a power outage from causing problems in my home?
While we can't prevent power outages from happening, we can help keep you and your home safer if one occurs. At Boelcke, we're proud to offer our customers quality Honeywell generators, which can help you avoid problems should a power outage occur. When you choose us to install a home generator for you, we'll help you choose the best one for your home and lifestyle needs. And, you can count on our expert technicians to provide you with professional installation. Simply give us a call at 269.429.9261, and we will be more than happy to assist you.