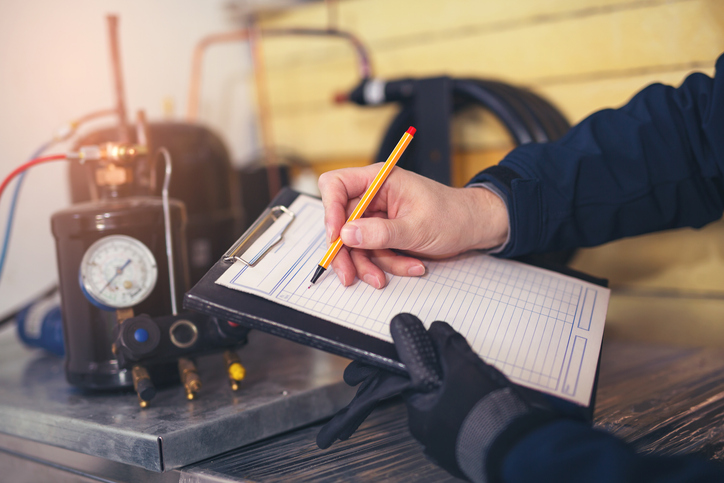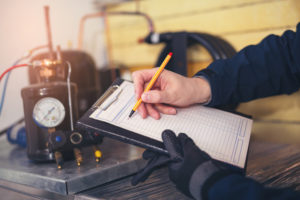 Most homeowners rely on air conditioning to keep them cool during the summer, and furnaces, boilers or heat pumps to keep them warm during the winter months. Because this equipment works so hard to keep you and your family comfortable all year long, it's important to get it the annual maintenance it needs.
A good portion of your home's energy budget is devoted to your home comfort system, which is why you want to be sure your heating and cooling equipment is operating as effectively and efficiently as possible. And, the best way to do that is by having it checked by an HVAC professional on a yearly basis. In this article, we'll explain some of the benefits of preventive maintenance, and tell you how Boelcke can help.
What are some of the main benefits of annual HVAC maintenance?
Below are a few of the reasons why getting regular heating and cooling maintenance is important. Keep reading to learn more:
Better Performance: Your HVAC system works hard to keep you and your family comfortable all year long. In order to keep it operating in tip-top condition, it's important to get an annual cleaning and tune-up. That way, you'll be able to ensure all the moving parts are in good working order, helping your heating and cooling systems perform effectively.
Improved Efficiency: Your home's heating and cooling system can accumulate dirt and dust during the course of operation, and that can cause them to work less efficiently. For instance, a dirty filter can make your system work much harder to move the conditioned air throughout your home. By getting annual maintenance, your system will operate more efficiently – and that can help you save on energy bills.
Longer System Life: Annual maintenance is a great way to help your home comfort system enjoy a longer life. Not only will your technician make sure your system is cleaned and tuned up properly, but they'll also be able to find any small problems and take care of them before they become larger ones. And, when they check out your system yearly, they'll be able to keep a record of any concerns, so if something happens down the road it will be easier to troubleshoot and make the right repairs quickly.
Better Indoor Air Quality: Dirt, dust, and other particles accumulate in your HVAC system, and subsequently circulate through the air in your home. When you choose annual maintenance, though, you can rest assured that your system will be thoroughly cleaned and your filter changed – allowing you and your family to breathe fresher, cleaner air.
Warranty Maintenance: Most HVAC equipment manufacturers require annual maintenance as a condition of keeping the warranty intact. If you don't get preventive maintenance, it could void your warranty – and cause you to have to pay out of pocket for replacement parts should you need repairs. Make sure to check your warranty and call Boelcke for the maintenance you need!
You can count on Boelcke to help you get the annual maintenance you need for your home comfort system.
At Boelcke, we not only install the best HVAC systems available, but we also make sure they work great for you, year after year, by offering you the annual maintenance you need. That being said, our expert technicians are able to provide maintenance on virtually any make or model of heating and cooling equipment. So, even if we didn't install your system, we can offer you the maintenance you need to keep it running effectively and efficiently. Check out our maintenance plan page to learn more about what maintenance from Boelcke includes, or simply give us a call at (269) 429-9261, and we will be more than happy to assist you.