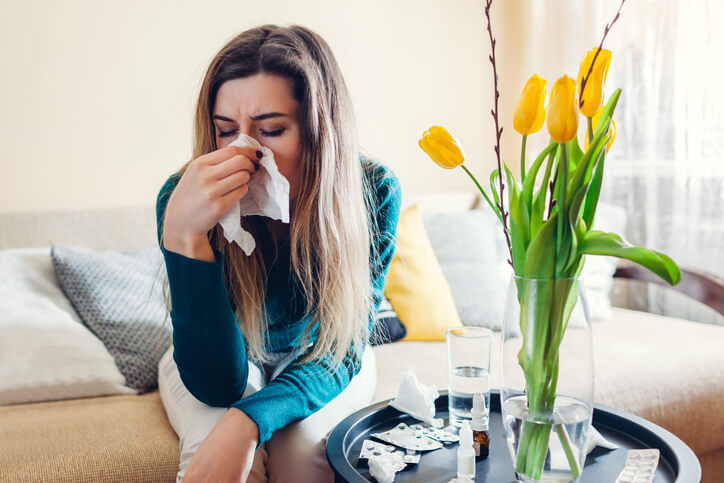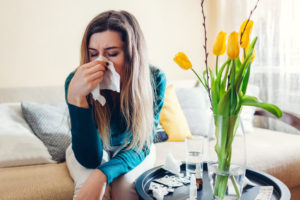 Once spring arrives and the flowers and trees start to blossom, do you suffer from seasonal allergies? While spring is a beautiful time of year, it can also be a miserable one for people with pollen and mold allergies. Unfortunately, if pollen and mold are present inside your home, you might not find the reprieve you need from the sniffling, sneezing, and itchy, watery eyes. Luckily, technology is available today that can help improve your indoor air quality.
What is indoor air quality and why is it important?
Simply put, indoor air quality is the quality of the air that circulates inside your home. People are spending more time than ever indoors, and today's homes are built to be tight and energy-efficient. While that can help you save on utility bills, it also means that the air moves through your HVAC system time and time again. And, if there are allergens present, you might find you're experiencing allergy symptoms 24/7.
For more information
Call or Click:
Stevensville: (269) 429-9261
Coloma: (269) 468-4321
Ask A Tech
Having good indoor air quality, therefore, is important. Indoor air that is free of particulates like pollen, spores, pet dander, dust, and more is fresher and cleaner, and that helps keep allergy symptoms at bay. Fortunately, there are many products available that can help clear the air in your home, allowing you to enjoy better air quality and breathe easier!
What types of products can help improve my indoor air quality?
There are many different types of indoor air quality products on the market today. Here are five products Boelcke Heating & Air Conditioning proudly offers to our customers:
Air Sterilization/Air Cleaners: You may be concerned about what's floating around in the air inside your home. Harmful contaminants like mold, mildew, pollen, and bacteria can make your home's air quality less than ideal. That's why you should trust Boelcke to help with your air sterilization needs. We'll provide air cleaners that will help ensure that you're getting the air sterilization you need, by eliminating the pathogens you don't.
High-Efficiency Air Filters: Modern heating and cooling systems continue to use air filters to protect the equipment from dirt and debris. However, these filters aren't the best at keeping out particles that make it harder to breathe easily in your home. Luckily, there are many types of permanent air filters available today that can keep the air in your home fresher and cleaner.
Dehumidifiers: If your home is too damp, it can become a breeding ground for unwanted pathogens. Mold, mildew, and bacteria thrive in overly wet environments, and that can lead not only to issues in the structure of your home but health concerns as well. If you're dealing with a moisture problem in your home, you likely need dehumidification.
Humidifiers: Is your home too dry? Boelcke can help. When your home has the right humidity levels, you'll feel more comfortable. You'll also avoid issues like dry eye, itchy, flaky skin, and tight, scratchy throat due to overly dry air. Not to mention, you won't have as much of a problem with static cling, or concerns about peeling, cracking furniture, and woodwork.
UV Lights: When you're dealing with spores, mold, bacteria, and other pathogens in your home's indoor air, it can be unpleasant. Not only can the air have a bad odor, but it can also cause some health concerns, especially for those with respiratory illnesses. When you trust the professionals at Boelcke to help, we can install UV lights that will help destroy those pathogens and improve your home's air quality.
When you need indoor air quality products for your home, Boelcke is ready to help you.
At Boelcke Heating & Air Conditioning, we pride ourselves on providing our customers with comprehensive comfort solutions, including indoor air quality. We can help you with a variety of IAQ concerns by offering a wide range of products that will help to improve your home's air quality. Simply give us a call at (269) 429-9261, and we will be more than happy to assist you.