Boelcke Heating and Air Conditioning offers New Air Conditioning Installations & Replacements near you in Stevensville and throughout the Southwest Michigan area.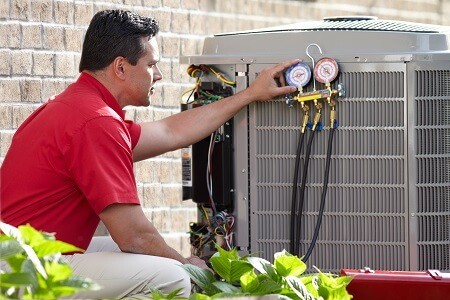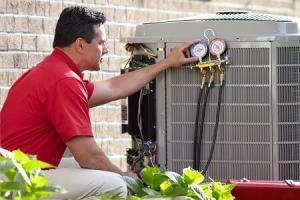 Is the air conditioning system in your Michigan home old and inefficient? Have you noticed your energy bills are higher, and your comfort level isn't what it should be? Then it's probably time to consider replacing your old system with a new air conditioning installation from Boelcke Heating and Air Conditioning. We'll help you get into a modern, high-efficiency AC system that will not only keep you comfortable, but will help you save money on your utility bills.
When you work with Boelcke, you can count on our talented technicians to install a new AC system in your home that will perfectly meet your needs. We'll make sure your system is adequately sized for your space and your lifestyle requirements. Our air conditioning products are the best on the market, offering efficiency and effectiveness. You and your family will enjoy cool comfort this summer and for years to come.
Browse our Air Conditioner Buyer's Guide for more information about what is the right type of AC for your home.
Ready for a consultation or need more info?
Contact Boelcke at (269) 429-9261 or complete the short form below and a representative will reach out to you.
What do our Customers Think?
"Never Been Disappointed"


"I have had our heating and air conditioning service done by the Boelcke team for many years. I have never been disappointed. I have also had my furnace replaced and a new air conditioner installed. We have been very satisfied. However, it is the relationship that we continue to enjoy with the whole Boelcke team that we appreciate the most. Yesterday it was Ben who visited us. Send him back any time. He, like the others, fit right in. Thank you."
Nick N. | Local Resident and Facebook Reviewer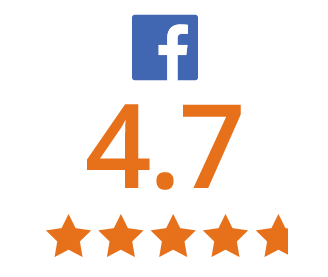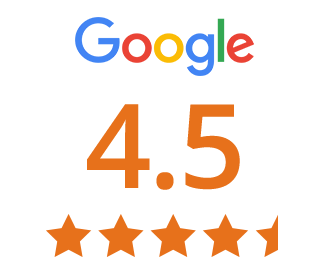 Boelcke review scores as of 6/14/23
Boelcke offers quality air conditioning installations and replacements in Stevensville & Southwest Michigan.
When you work with us, you'll have access to our full suite of air conditioning products and services. As a full-service air conditioning contractor, we offer the best in new AC installation and more throughout Stevensville and Southwest Michigan. Aside from air conditioning installations and replacements, choose us for:
AC Maintenance: There is nothing better for your air conditioning system than annual maintenance. Your system will work at peak efficiency year in and year out, and experience considerably fewer breakdowns.
AC Repair: Nobody wants to experience an air conditioning breakdown, but if it happens to you, you should know we can help. We'll get your system back up and running, so you'll be comfortable in no time.
Ductless AC: If you need to cool a space in your home, but ductwork is impossible or impractical, we have a solution for you. Ductless air conditioning can help you get the cooling you need, without the ductwork!

When you need a new air conditioning installation from a qualified cooling specialist for your home, you can trust Boelcke Heating and Air Conditioning. We can help meet all your AC needs in Stevensville and Southwest Michigan. Simply give us a call at (269) 429-9261, and we will be more than happy to assist you.
Here are a few of the many areas in Southwest Michigan where we provide new air conditioning installations: