Boelcke Heating and Air Conditioning offers Plumbing Services near you in Stevensville, Coloma, St. Joseph and the surrounding Southwest Michigan Area.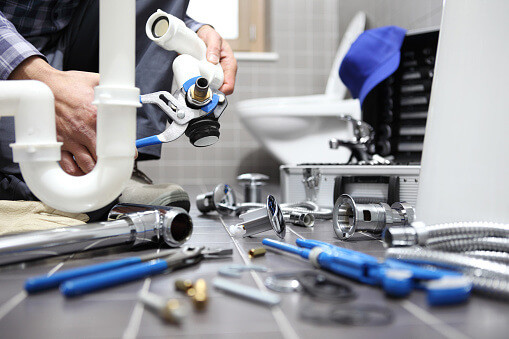 Do you need quality plumbing services for your home? Then count on Boelcke to meet your needs. We're pleased to offer top-notch plumbing solutions for you and your family. From leaky faucets to complete plumbing overhauls, Boelcke will be more than happy to assist you.
Our plumbing technicians are experienced in all types of plumbing repair, replacement and installation services. We can help with your sinks, tubs, toilets, water heaters and more. Not to mention, we're able to assist with services outside your home, including water and sewer main repair and replacement. And, Boelcke can help with a number of additional plumbing needs, including water softeners, disposals, sump pumps and filtration.
Choose Boelcke for all of your plumbing needs.
When you work with Boelcke, you'll have access to our expert plumbing technicians who have been specially trained to help you with your project by providing a full listing of plumbing services, including:
If you live in Stevensville, Coloma, St. Joseph or the surrounding areas and need plumbing services for your home, give Boelcke Heating and Air Conditioning a call at (269) 429-9261. We'll tell you about the different bathroom plumbing products and services we offer, and help you find the solution that best suits your needs.
Here are just a few of the areas we offer plumbing services: